Tianzhuo Chen, Hu Xiangqian, Ran Huang, Liu Wei, Wang Jianwei, Wu Shanzhuan, Inga Svala Thorsdottir & Wu Shanzhuan, Xu Zhen, Xu Zhen produced by MadeIn Company, Zhan Wang, Zhang Hui, Zhou Xiaohu, Zhu Yu
2016.9.17-11.27
Long March Space, Beijing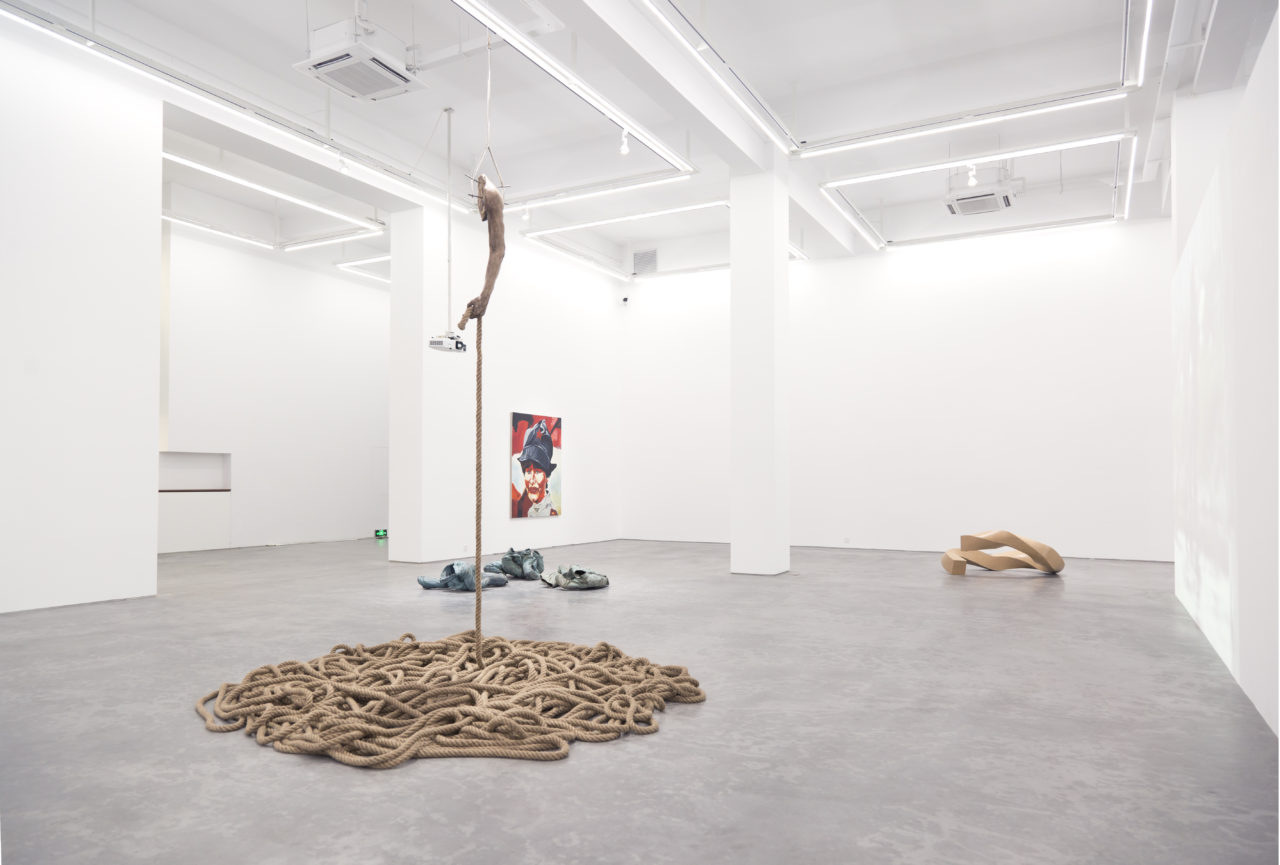 Public Sector of Gallery Weekend Beijing 2020
2020.7.3, 8-9pm; 2020.7.4, 8-9pm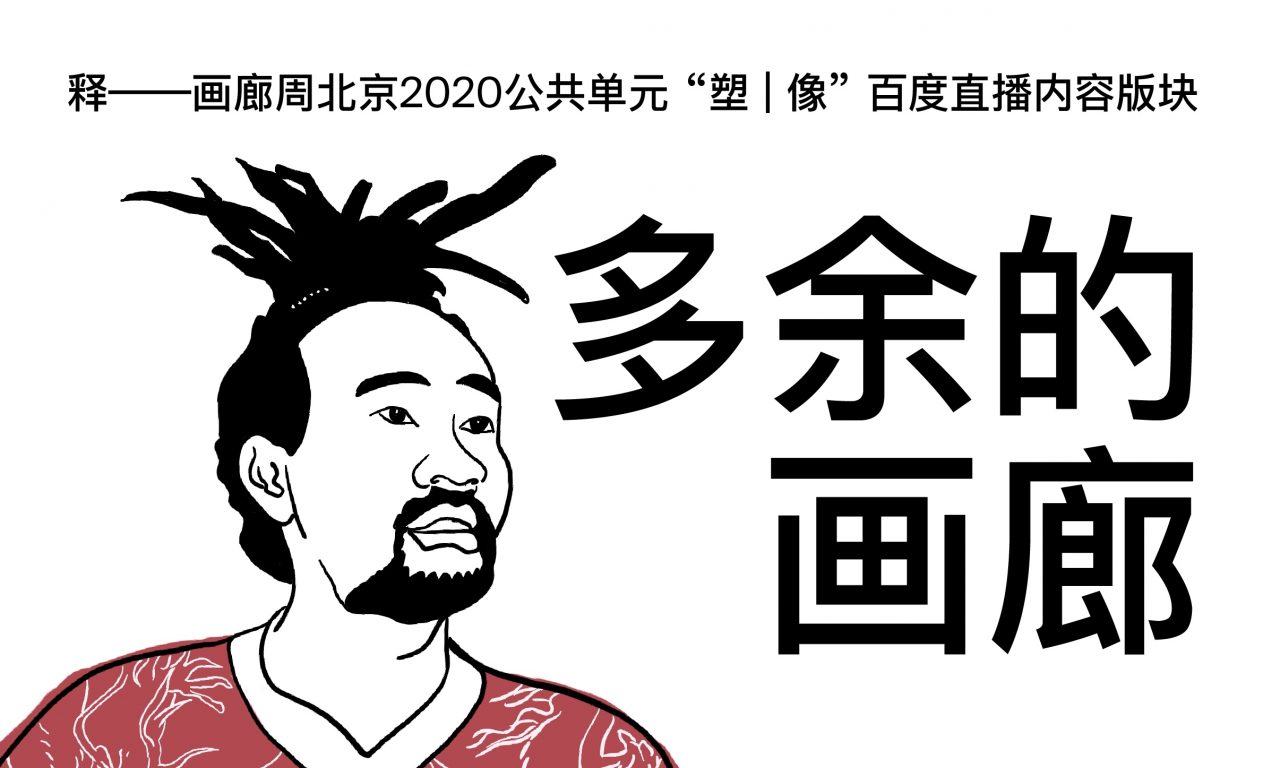 [News] Hu Xiangqian, Xu Zhen, 15 Rooms, Long Museum, Shanghai
[Exhibitions] Hu Xiangqian: A Performance A Day Keeps the Doctor Away, Long March Space, Beijing
[Exhibitions] Hu Xiangqian: A Performance A Day Keeps the Doctor Away, Long March Space, Beijing (Preview)
"For me, performance has always been an important way for me to look at myself objectively. Because I have a pair of eyes above me, hanging in the air watching me at all moments. It is as if there was someone else watching me, like an onlooker watching me, reality becomes a stage, a performance during which I care about nothing else at all."
–Hu Xiangqian
Hu Xiangqian (b. 1983) was born in Leizhou, Guangdong Province and graduated in 2007 from Guangzhou Academy of Fine Arts. He currently lives and works in Beijing. Hu's artistic practice is grounded in performance and video works documented with an intentional amateurishness and crudeness. His inspirations and motivations arise from his immediate surroundings, his intuition, and his artistic contemplation of what it means to be an artist. His work highlights the contrasts in our society and amplifies minor incidents into major social signifiers. In his words, he does not consider what he does to be the making of performance art; rather he focuses on the act of performing itself. He bluntly and genuinely pursues possibilities of experiencing an intangible reality. Through their absurd characteristic, his works are often very humorous whether it is his months-long attempt to tan his skin the same shade as his African friends in Guangzhou in Sun (2008), or the ubiquitous green man and red man of pedestrian traffic lights dancing together on the street in Two Men (2008).
His earliest work to gain widespread recognition was the 2006 video piece Blue Flag Waving, which documents Hu's campaign for a seat during an election in his hometown. Though he was never an eligible candidate, he carried out a real campaign and devised a real agenda on how to address the social issues facing the village. The campaign he held is the artwork, accompanied by video documentation of the fake candidate's attempt to run for office.
Xiangqian Museum (2010-2012) is a collection of artworks that exist in Hu's mind. Selected artworks from the museum's collection are presented and performed through the artist's body in the format of a curated group show, solo show, or even permanent museum collection. Xiangqian Museum is non-materialistic. The artist believes that art exists through his performance without physical form, as he said: "I think the best thing about art is that we are able to carry it around wherever we go."
Hu adopts elements of Opera in The labor Song I Night (2012), particularly in the exaggerated vocal and physical gestures of the actors in the video. Fitted in bespoke costumes made to resemble a grand version of the uniforms commonly seen on security guards of a typical upper-middle class apartment compound in China, the actors are crammed into a small security booth, delivering an operatic performance that appears to be ludicrous. The content of the "opera" revolves around the generic but popular theme of dreams and reality permeated with a sense of helplessness, but in the end, the contradiction between one's dream and reality gets resolved.
Speech at the Edge of the World (2014) is the video work that was shown for the first time at the 10thGwangju Biennale. In the video, Hu delivers an inspirational speech to an audience of two thousand middle and high school students in his native Leizhou dialect on the outdoor sports ground of the artist's alma mater in Leizhou, a small village at the southern tip of Guangdong province. The speech lasts a little more than ten minutes. Hu takes elements and techniques from "motivational speeches", for example, the tonal adjustment of the voice, the hand gestures, when to pause…,and adapts them to his style. He draws from his personal experience growing up on the Leizhou Peninsula (the locals nicknamed it "the world's end"), speaking passionately about the importance of acquiring knowledge and the endless possibilities of life beyond the village.
In his latest major work Reconstructing Michelangelo (2015), Hu ponders: Can one train a performance artist? Hu began working and living with an apprentice a year ago resulting in a six channel video installation, an artistically edited representation of a "training program" where the spirit, knowledge, experience, and physical fitness of what Hu thinks makes a performance artist were passed on to the apprentice. The artist created a scenario where, on a daily basis, he was required to rethink the essential questions, what does it mean to perform, and what does it mean to be an artist?
In the same year, Hu also created the work The Secret Mission (2015). His interest in period/costume dramas prompted him to shoot his own. However, he often questioned the purpose of shooting yet another period drama when there already existed a vast assortment of good and bad films of this kind. Although he didn't have an answer to his question at the time, he felt it was necessary to follow through with his plans. During the editing period, he finally found an answer to his question; he was doing a performance piece that took the form of filming a period drama and therefore attesting that performance works can truly overcome the constraints of space and time.