Chen Jie, Chen Qiulin, Guo Fengyi, Hong Hao, Jiang Jie, Lin Tianmiao, Liu Wei, Ma Han, Mu Chen and Shao Yinong, Qin Ga, Qiu Zhijie, Shi Qing, Wang Gongxin, Xiao Lu, Xiao Xiong, Xu Zhen, Yu Hong, Yang Shaobin, Yang Zhenzhong, Zhu Yu, Zhan Wang, Zhang Hui, Zhou Xiaohu
2008.5.17 – 8.25
Long March Space, Beijing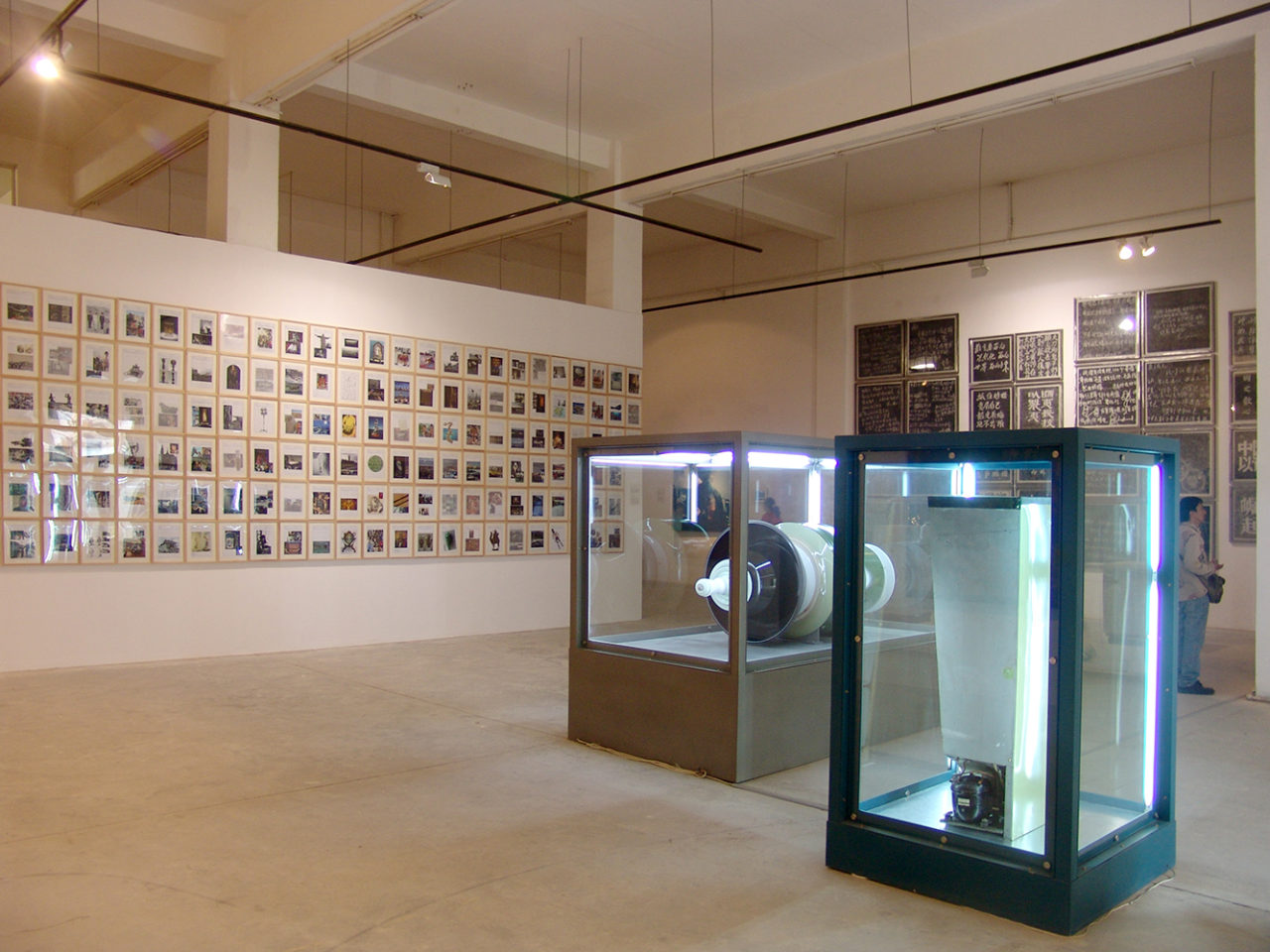 Chen Chieh-jen, Wang Jianwei, Xu Zhen, Zhou Xiaohu
2016.7.2 – 8.28
CAFA Art Museum, Beijing, China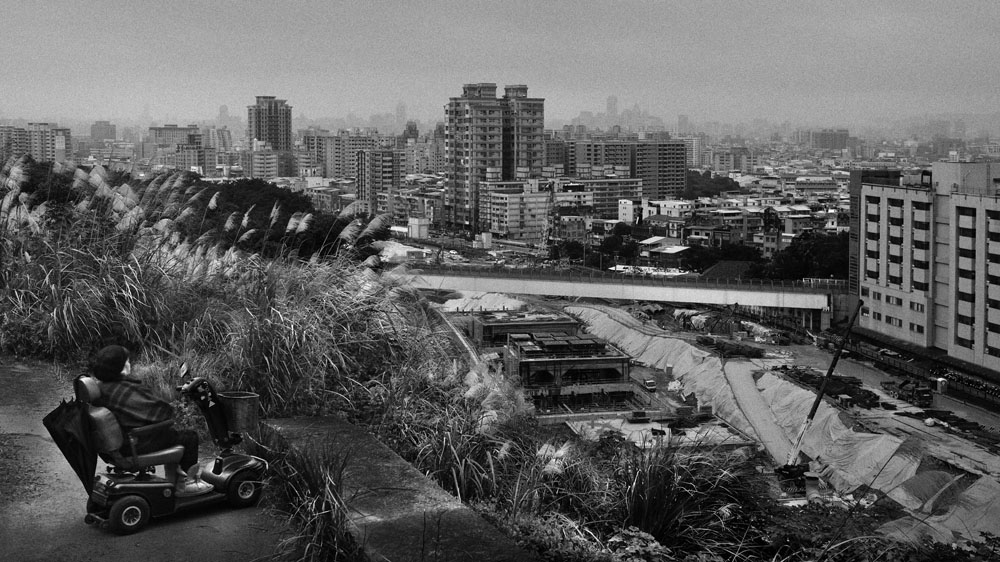 Yang Shaobin
2016.2.21 – 2017.2.26
Denver Art Museum, Denver, USA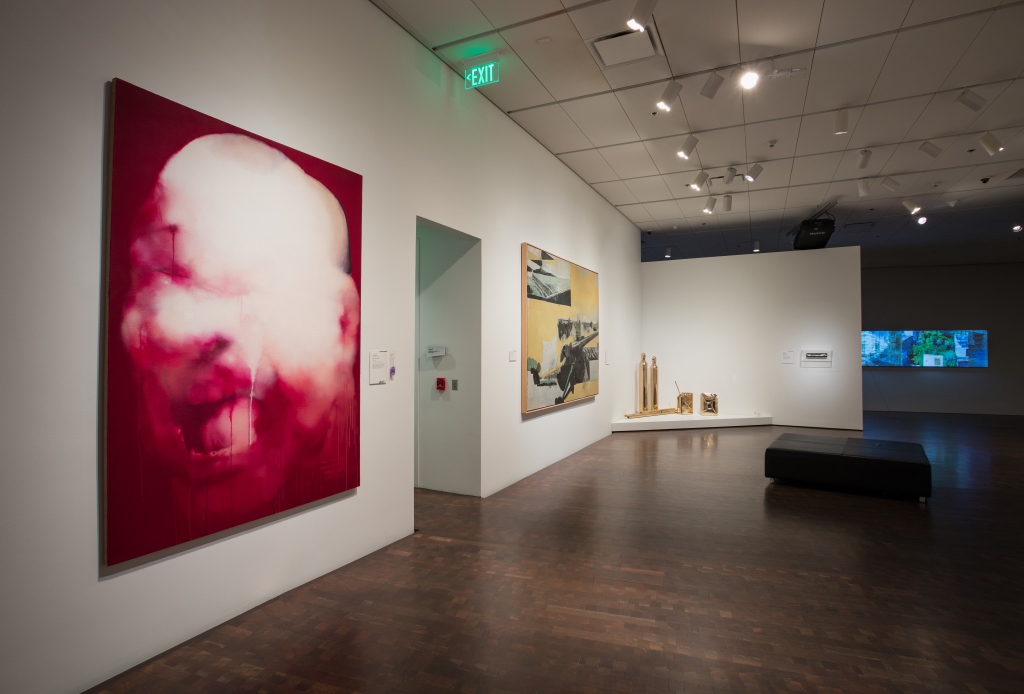 Yang Shaobin
2016.1.18 – 3.6
Stanford Art Gallery, California, USA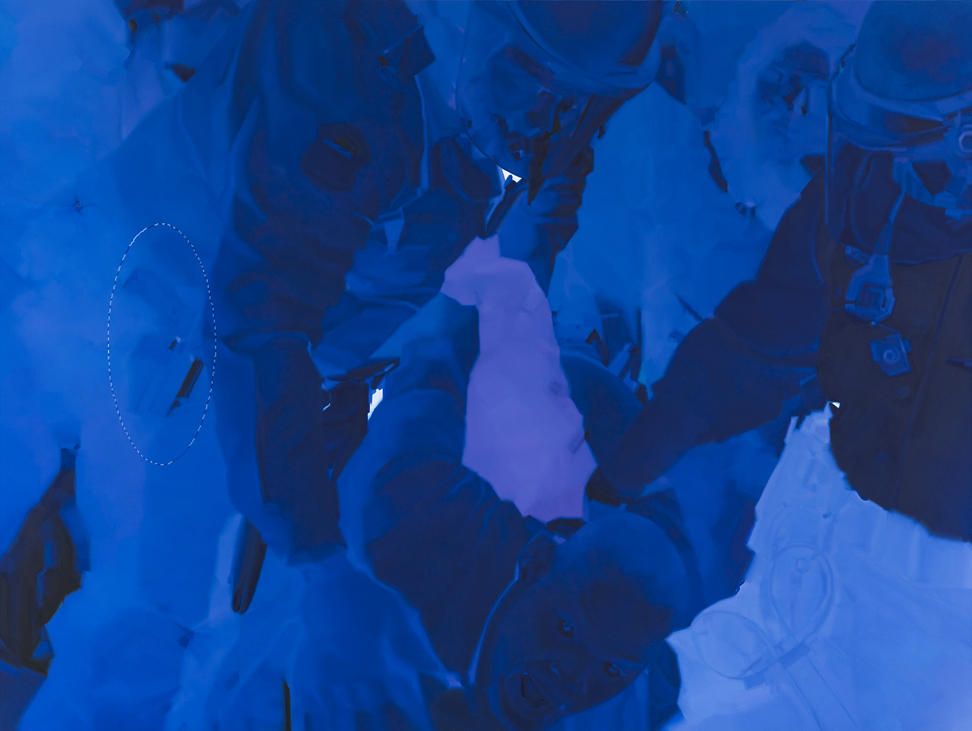 Yang Shaobin, Yu hong, Zhan Wang
2015.5.15-9.13
Rhine & Ruhr, Germany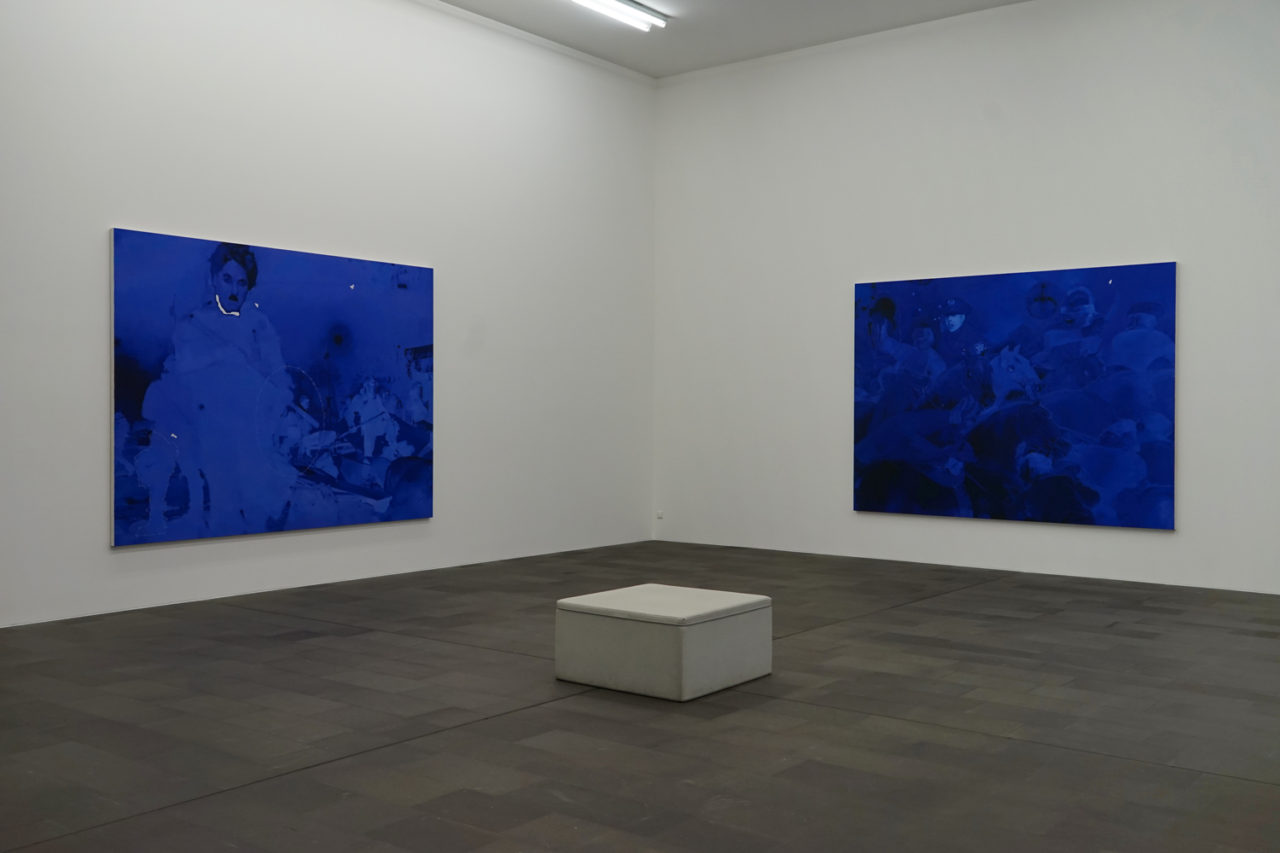 Chen Chieh-jen, Hu Xiangqian, Liu Wei, Wang Jianwei, Yang Shaobin
2014.6.25 – 10.10
Beijing Minsheng Art Museum, Beijing, China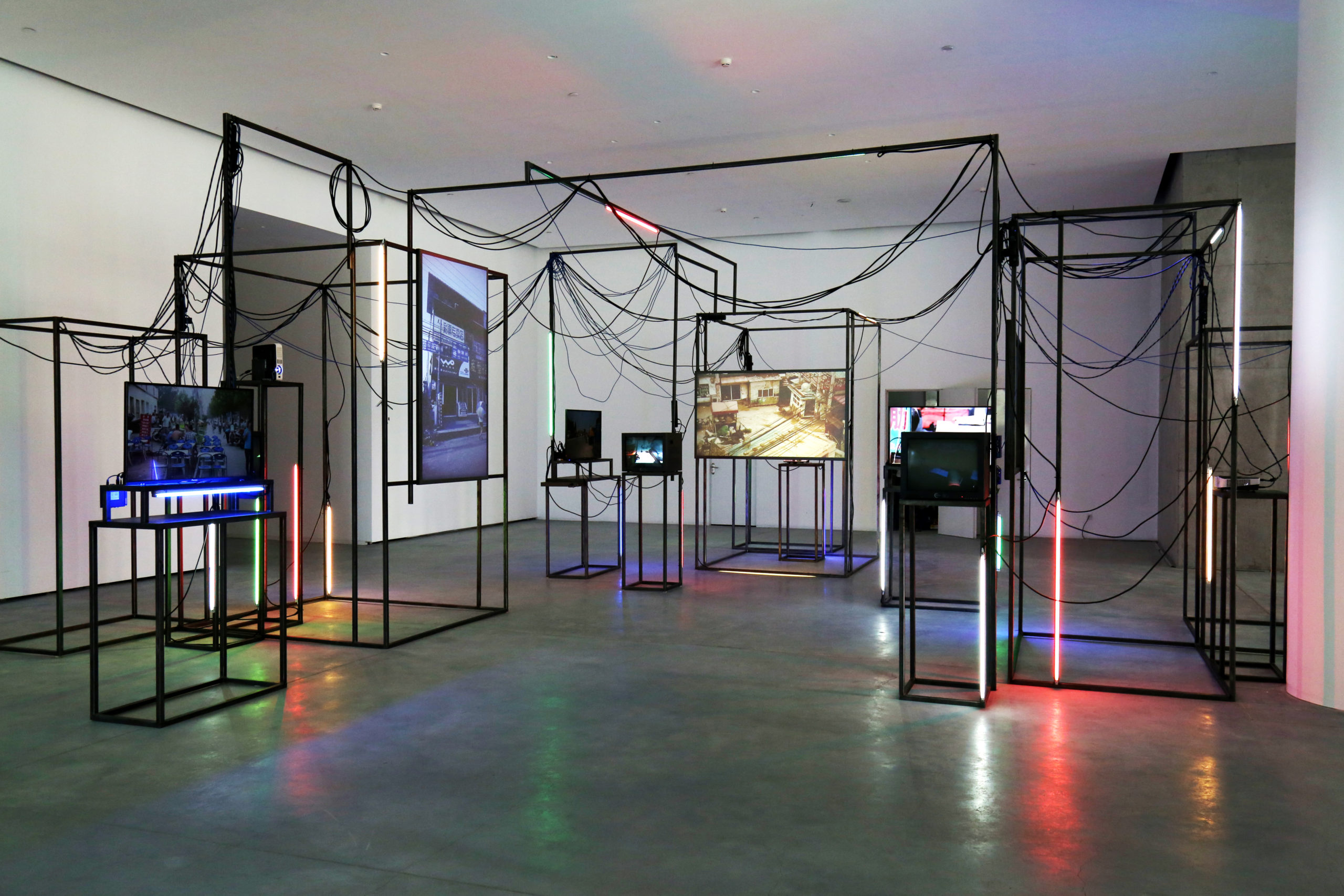 Liu Wei, Yang Shaobin
2014.3.29 – 8.31
Long Museum, West Bund, Shanghai, China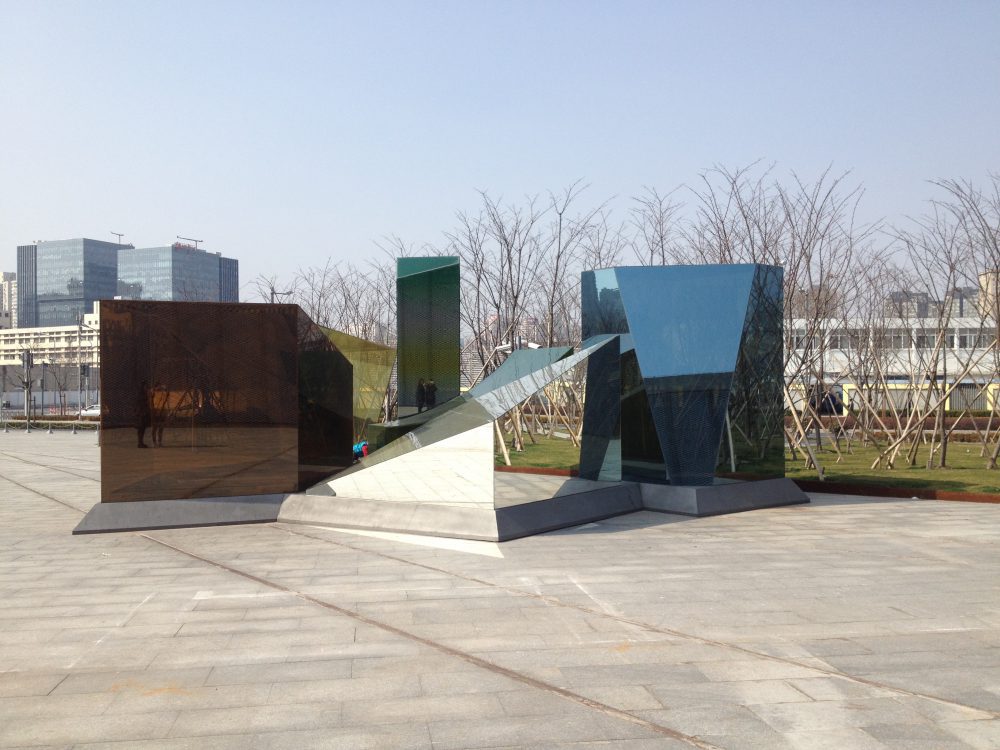 Yang Shaobin
2013.6.22 – 9.22
ARKEN Museum for  Moderne Kunst, Copenhagen, Denmark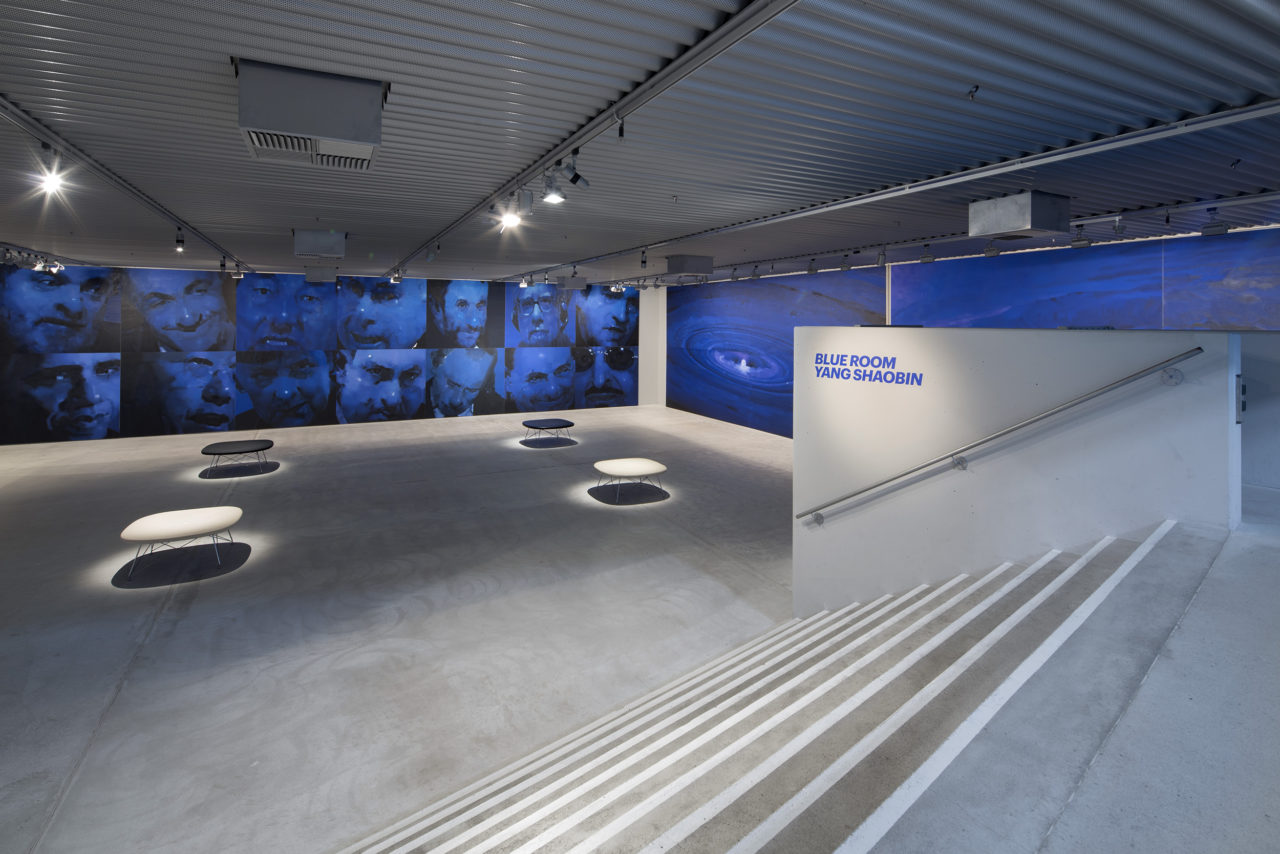 Hu Xiangqian, Liu Wei, Wang Jianwei, Yang Shaobin, Zhang Hui
2013.3.13 – 5.13
Sharjah Biennial, Sharjah, UAE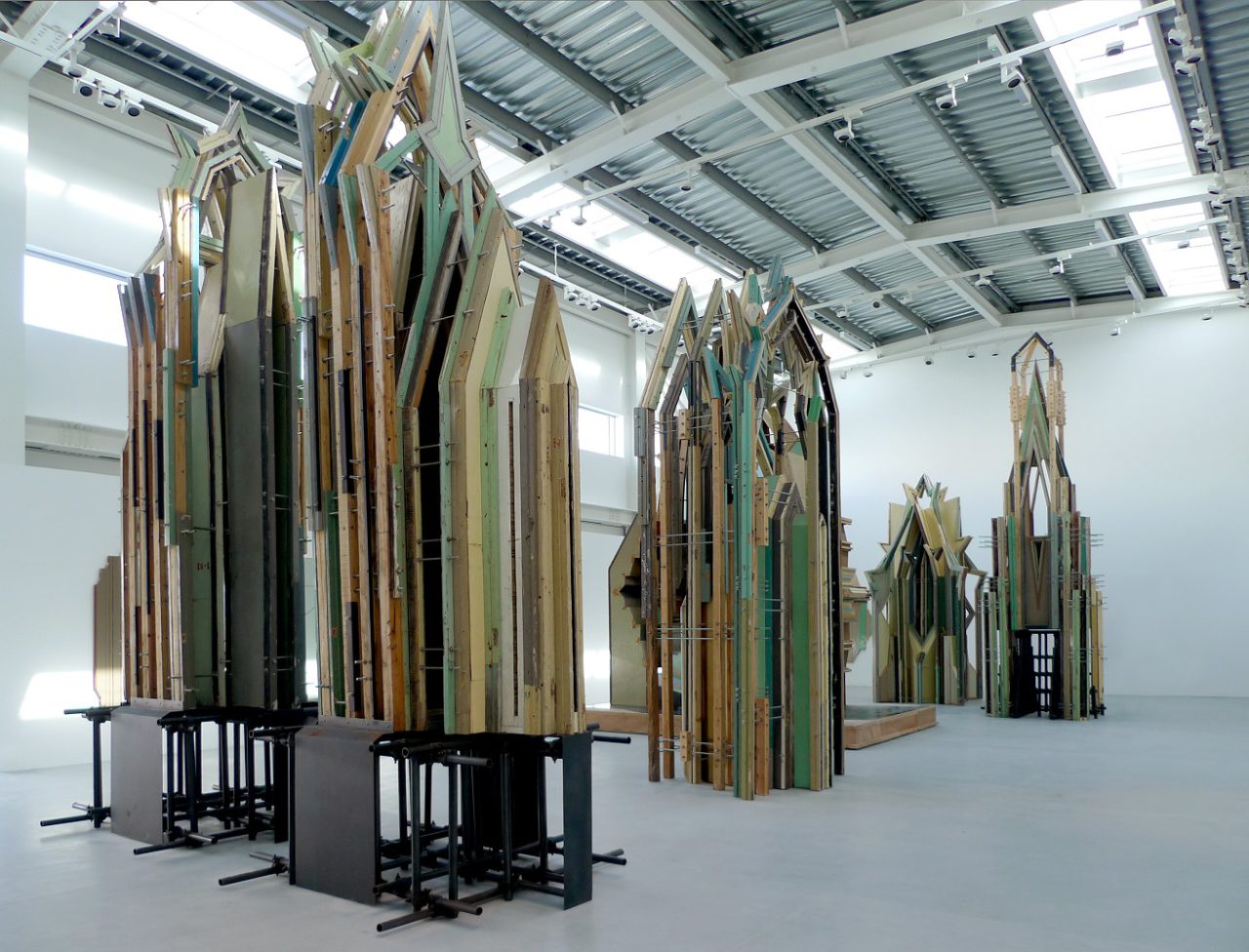 杨少斌 蓝屋在丹麦
2013_L'OFFICIEL艺术财经_杨少斌 蓝屋在丹麦_文/北皓
杨少斌 "套锁"下的蓝色搏击
2013_目标TARGET_杨少斌 "套索"下的蓝色搏击_文/杜子越
"I am constructing a sort of borderless ideal, this type of ideal is an complementary relation"
–Yang Shaobin
Yang Shaobin (b. 1963), Tangshan, Hebei Province rose to initial prominence in the late 1990s with a series of oil paintings that powerfully spoke an emotional honesty in the portrayal of a troubled soul through a distorted body. These monochromatic oil portraits silently scream in tortured anguish and frustration – reminders of bloody war, revolution, and of agonizing restraints imposed on the individual by contemporary society.
The fundamental anchor to Yang Shaobin's practice has been his awareness of a social consciousness. Early explorations engage with the corporeal experience of the individual in society and collective memory. Later work often enters into the political realm, where familiar faces of Western, Soviet and Middle Eastern leaders haunt the surface of canvases, and scenes from media reports are interspersed with Yang's violent abstractions. In recent years he has turned his attention back to his roots. Born to a coal-mining family, Yang Shaobin is highly concerned with the state of the coal-mining industry in China. His work, in collaboration with the Long March Project, delves into the underground world of exploitation, labor conditions and the physical repercussions suffered by the coalmining community. Through a diverse range of media including oil painting, video and installation, Yang Shaobin shares his personal encounter with the viewer, revealing the juxtaposition of hardship and happiness, despondency and courage in the lives of these coal miners.
From "Blue Room" (2010), monochromatic blue tone started dominating Yang's canvases: portraits of world leaders, policy makers and players are juxtaposed with the innocent victims of ecological disaster, signifying the powerlessness of human condition and the violence of the reality we live in. From 2013-2014, Yang completed an epic series of six large paintings, "I am my tool – Wall Street", powerfully visualizing passages of a tumultuous confrontation. Men with helmets haunt the surface of the canvases; scenes from the Occupied Wall Street movement are interspersed with Yang's perceptible abstractions and modifications.