2018.9.8 – 11.4
Long March Space, Beijing

Joeun Aatchim, Feng Bingyi, Feng Chen, Huang Songhao, Yunyu Ayo Shih, Su Yu-Xin, Yi Xin Tong, Vivien Zhang, Zhu Changquan
2016.12.10 – 2017.2.19
Long March Space, Beijing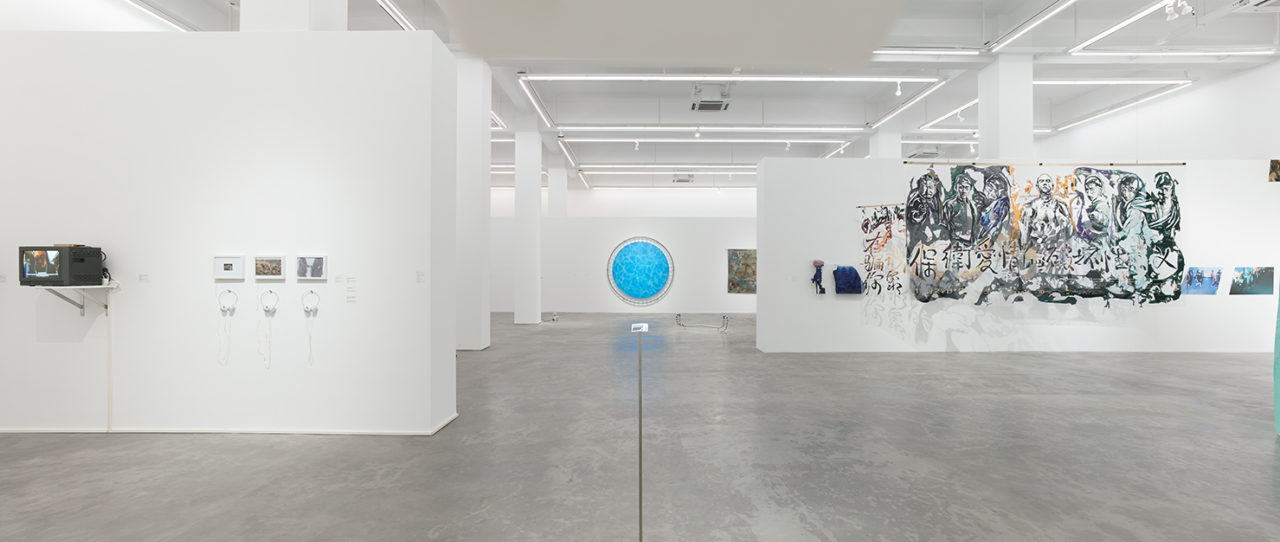 Vivien Zhang (b. 1990) was born in Beijing and currently lives and works in London. She graduated from the Slade School of Fine Art, UCL in 2012 and the Royal College of Art in 2014, and is currently a scholar at the British School in Rome. Zhang's work looks at the idea of repetition and painting as a site for assemblage. The artwork no longer serves as a place for the narration or representation of an image or scene. It is where elements congregate and collide, and such may be context-specific motifs, residue from activities in the studio, or extractions of previously employed motifs. Some examples include the mathematical shape gömböc, African furniture from her childhood home, crumpled aluminum foil and Victorian medical prints. These motifs intersect in Zhang's paintings and offer points of interruption within fields of repetition, which serves to emphasize and also makes redundant the reproduced.
The juxtaposition and layering of motifs in Zhang's work often follow algorithms found in digital imaging tools – a process by-product of our ways of reading and engagement with visual material today. New hierarchies and distances are thus negotiated on the painting surface, as a reflection of our expanding accessibility to images and information today, and as a reflection of our increasing adaptation into trans-border inhabitants.
Vivien Zhang's work has been exhibited internationally in the UK, Germany, Korea, China and Hong Kong, and are in the Aspen Collection, the St James Group and Swarovski collections. Recent exhibitions include South of Meaning: Travis Jeppesen and Vivien Zhang, House of Egorn (Berlin); Sunny Side Up!, Rook & Raven (London); Beyond Borders, Blain|Southern (London); Cavity Drift: Vivien Zhang, Galerie Huit (Hong Kong); Surf the Anodyne | The Chadwell Award 2014-15 Exhibition, PSW, the Rum Factory (London). Zhang is the recipient of the Abbey Award at the British School at Rome 2016-17 and the Chadwell Award 2014-15.