Long March Space now represents Zhao Gang
.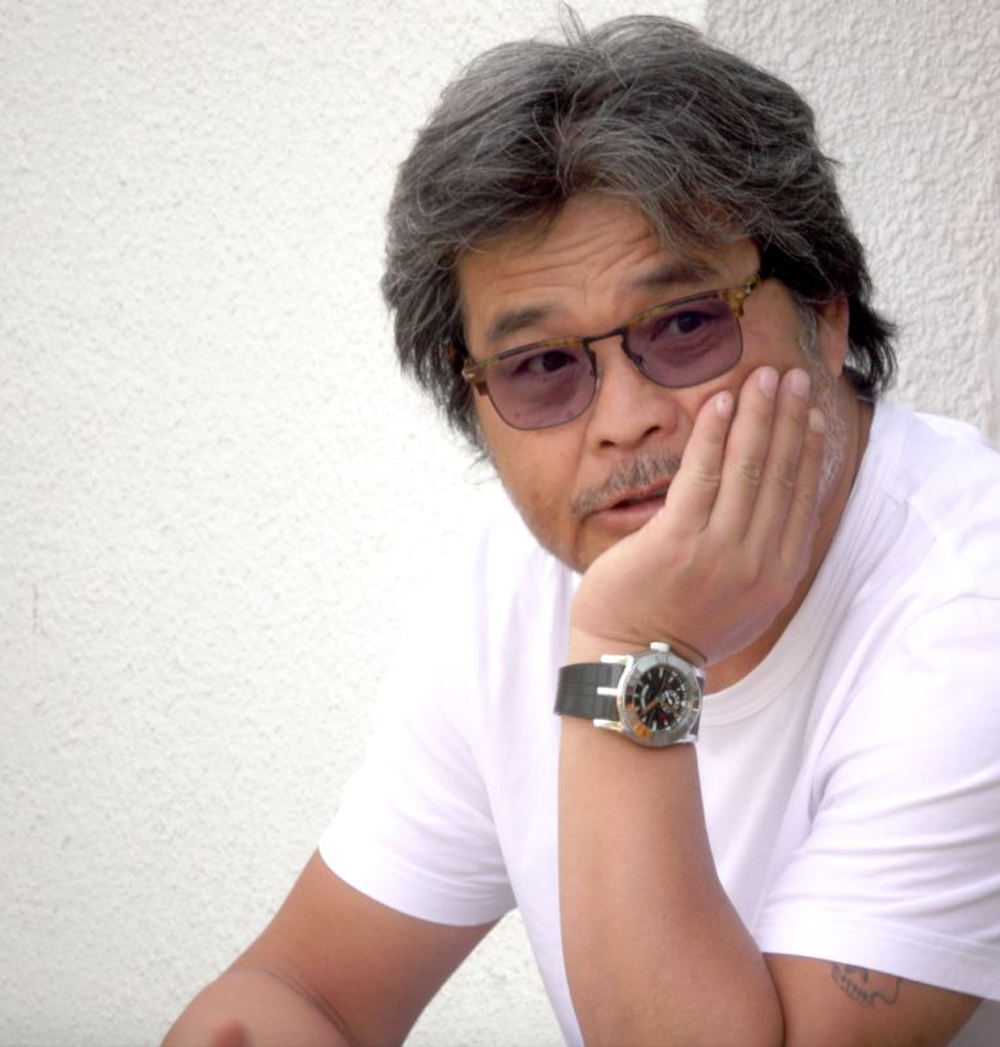 Zhao Gang, photo: Tim Sinocrowley
Long March Space is honored to announce its representation of artist Zhao Gang.
Zhao Gang, born in Beijing, 1961, was the youngest participant to join the Chinese modern art movement "Star Art Group" at age 18. In the pursuit of freedom and self-expression, the "Star Art Group" was known for experimenting with modernist styles. In the transformative years of the late 1970s to early 1980s, this art movement paved the path for the avant-garde in Chinese contemporary Art. Zhao Gang left China in 1983 to study at the Maastricht University in the Netherlands, who then went on to pursue a master's degree of Fine Art at Bard College. Having traveled and studied between Maastricht, Paris and Poughkeepsie, Zhao settled in New York for 22 years, during which he witnessed and participated in itsevolving artscene in the 80s and 90s, and its transition to the new millennium.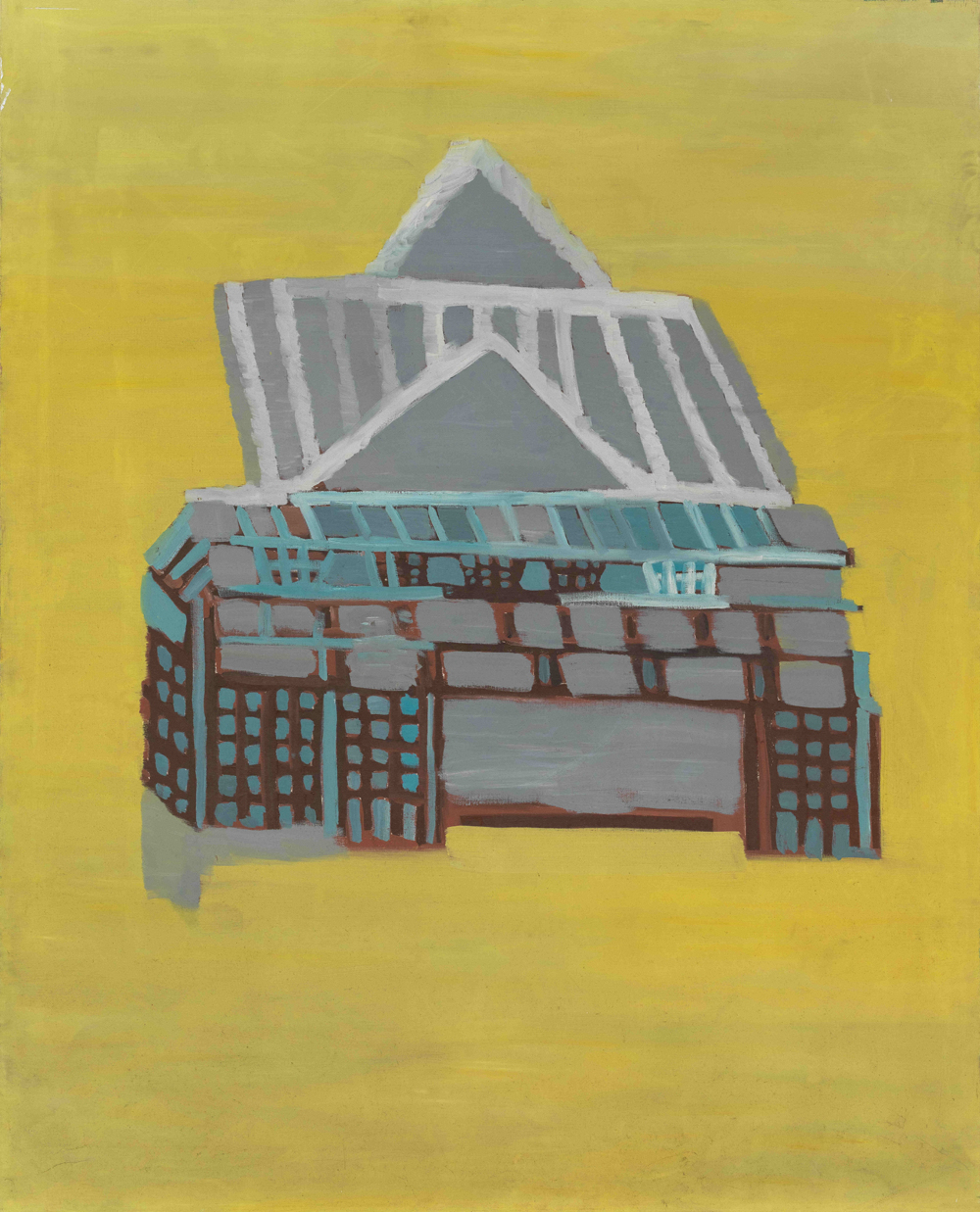 Palace, 1996-1997
Zhao Gang returning to China in 2006. Having had the experiences of living and studying in world-class metropolises provided Zhao Gang's artistic practice to gradually reveal distinct international characteristics and a diverse array of artistic styles. He has widely participated in the burgeoning contemporary art scene, and has been an actively participant in the global arena. His works have been the subject of the Yokohama Triennale (2005), Performa, New York (2007), Guangzhou Triennale (2009), and was the subject of solo exhibitions at Today Art Museum, Beijing ("A Sick Man", 2011), Suzhou Art Museum ("Paramour's Garden", 2015), Ullens Center for Contemporary Art ("The Road to Serfdom", 2015), Museo de Arte Contemporáneo ("The Road to Serfdom II", 2016).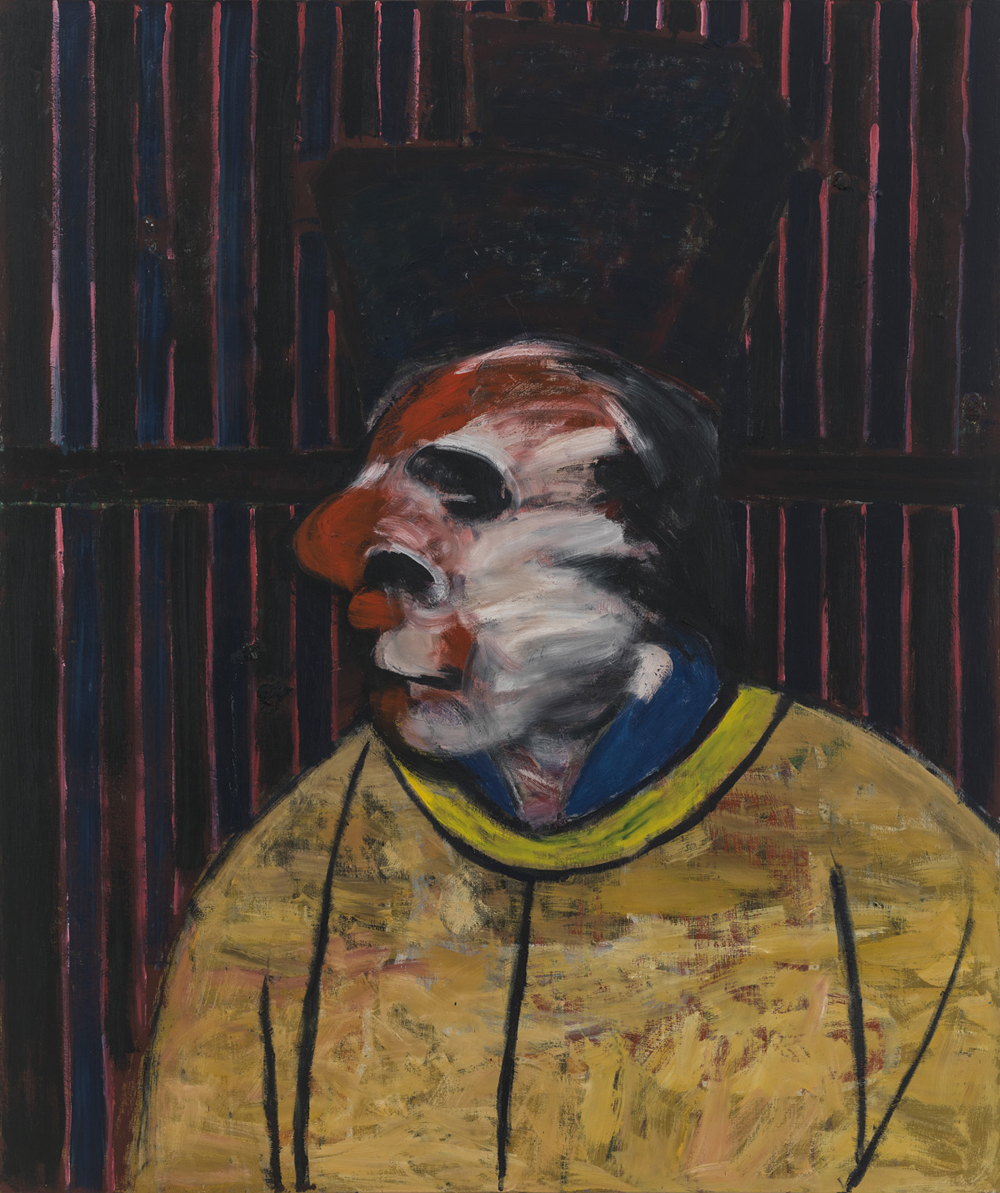 It's me. Yesterday, 2014-2015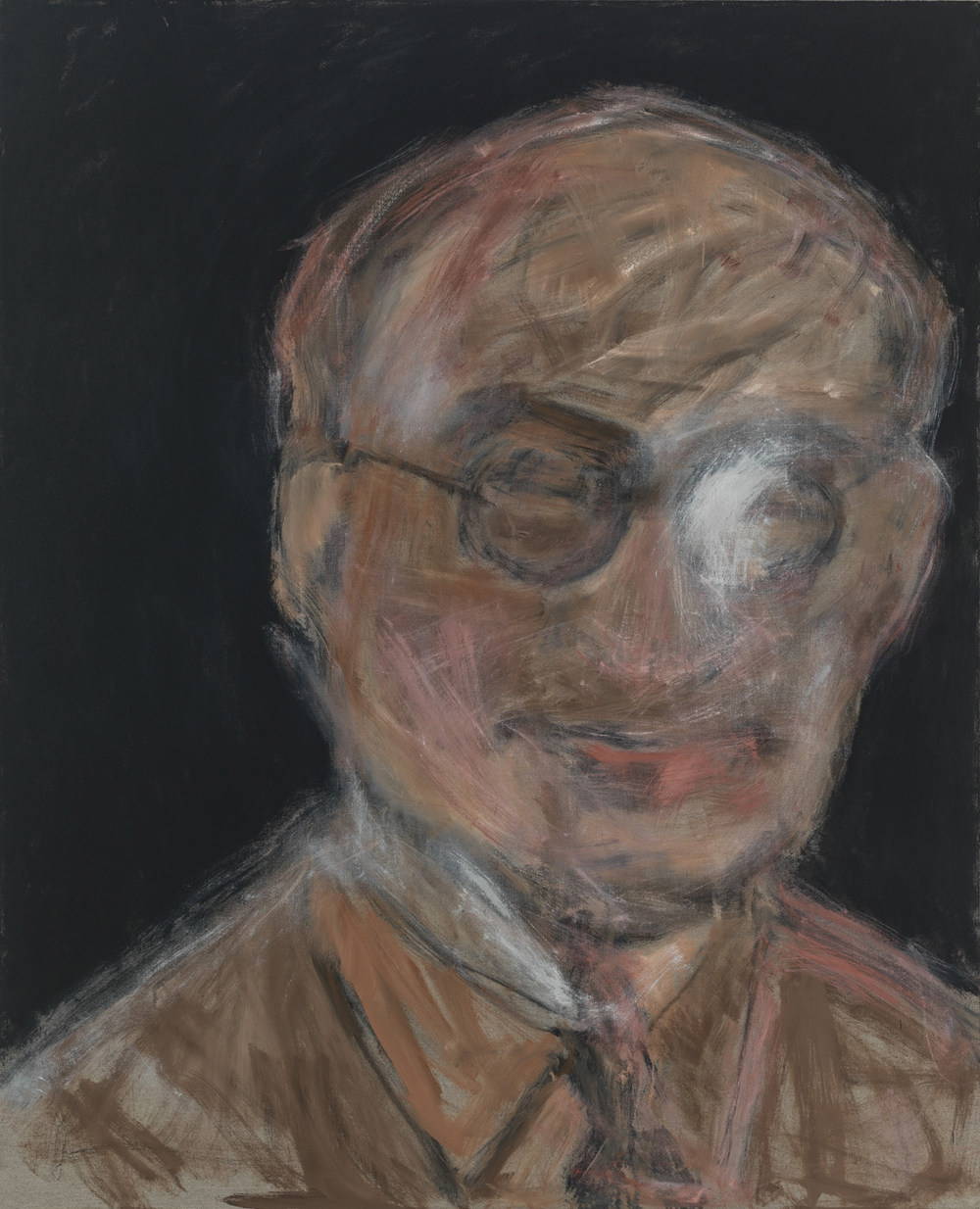 Intellectual, 2014-2015
Compounded knowledge systems across the various eras from the past, a unique disposition and life experiences have had a direct impact on his various professional identities and artistic transformations, all of which constitutes his adrift and complex characteristics in his works. "As an classic figure among the case studies of Chinese individuals who have lived abroad and then returned to China in the 20th century, Zhao Gang's artistic exploration departs from a unprecedented concern and infatuation for the nation, the desire for a brand new system, a new kindness and humility, who incessantly experiments and reforms in order to discover the essence of life. Like those ones unlucky enough who lived in that interesting time, risks taking on the caricatured outlines he sometimes grants to the figures in his paintings. He's both the son of Manchu intellectuals, the youngestfellow traveler of the epochal artistic movement of the Stars."(Philip Tinari)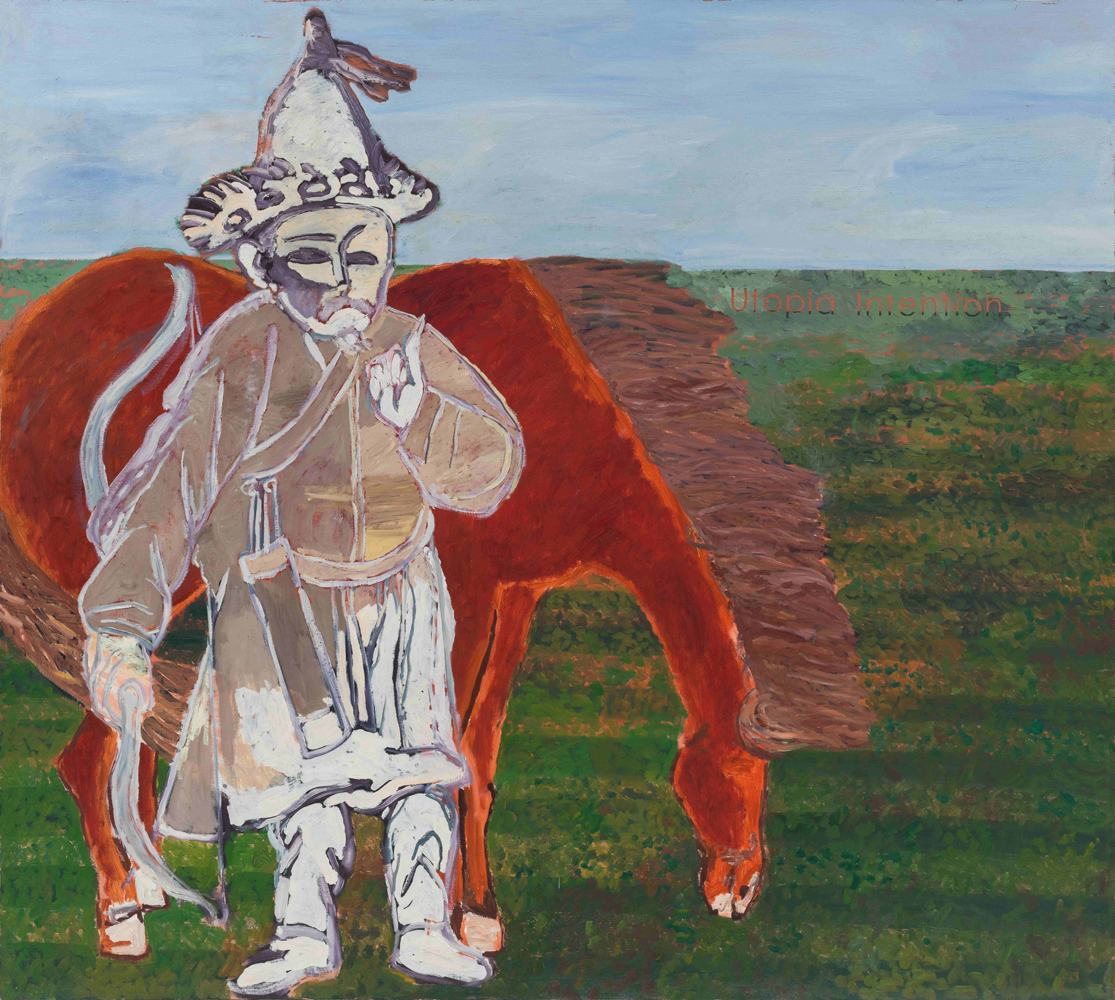 Khitay, 2008-2009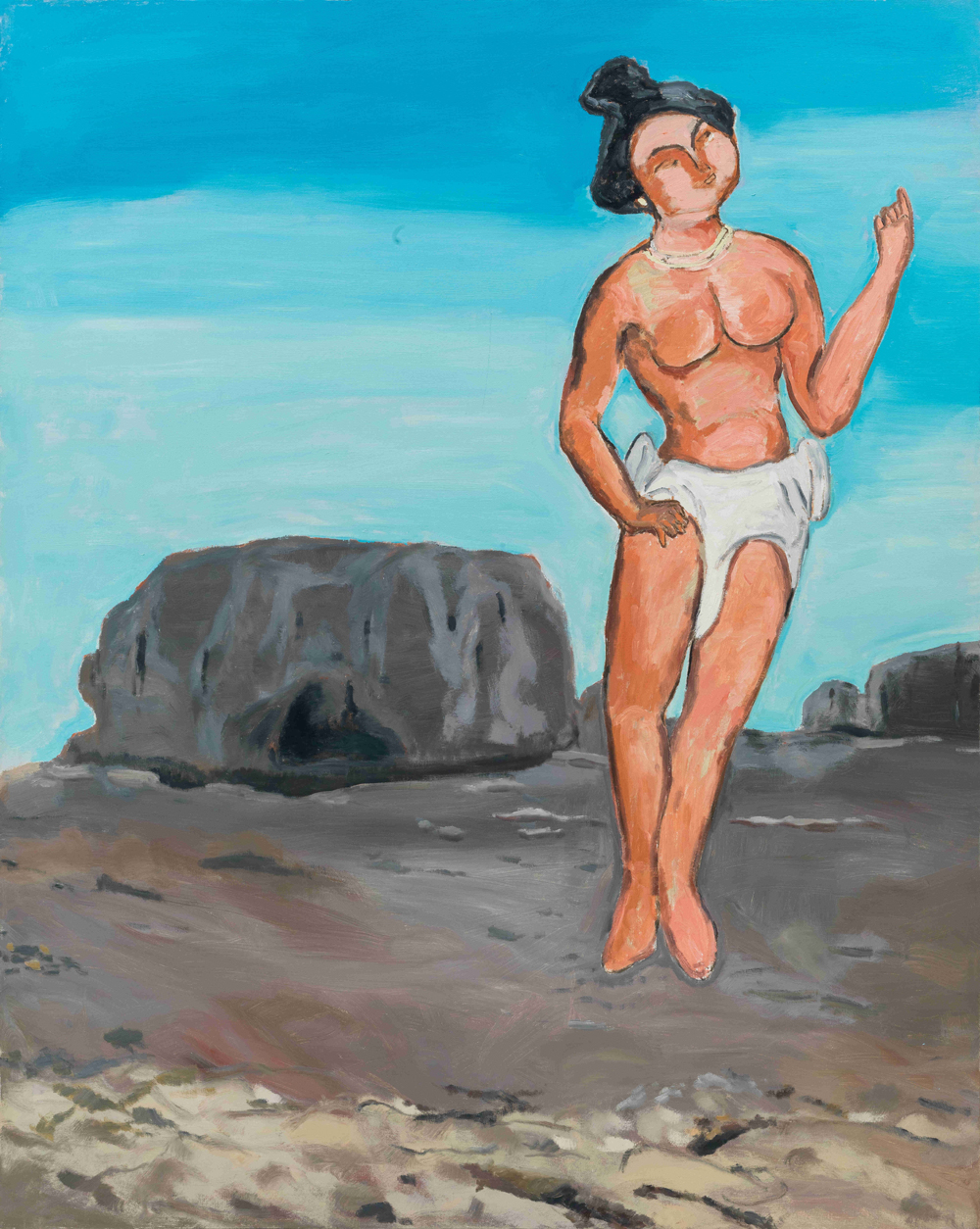 Naked Body on Desert, 2012
Zhao Gang often questions his own creative momentum in order to adjust his approach, to stay with the outcasts. In this sense, the reason to be oblivious with brushworks comes from the attitude of testifying for his existence, and to resist the trend of achieving the "sophistication" in art practices. "Depicting, among other things, Chinese propaganda posters, démondé intellectuals, and naked fat women in their adipose glory, Gang relishes painterly themes that bite, shock, poke, and offend, while invoking the medium's enduring power to rescue images from oblivion." (Christian Viveros-Fauné)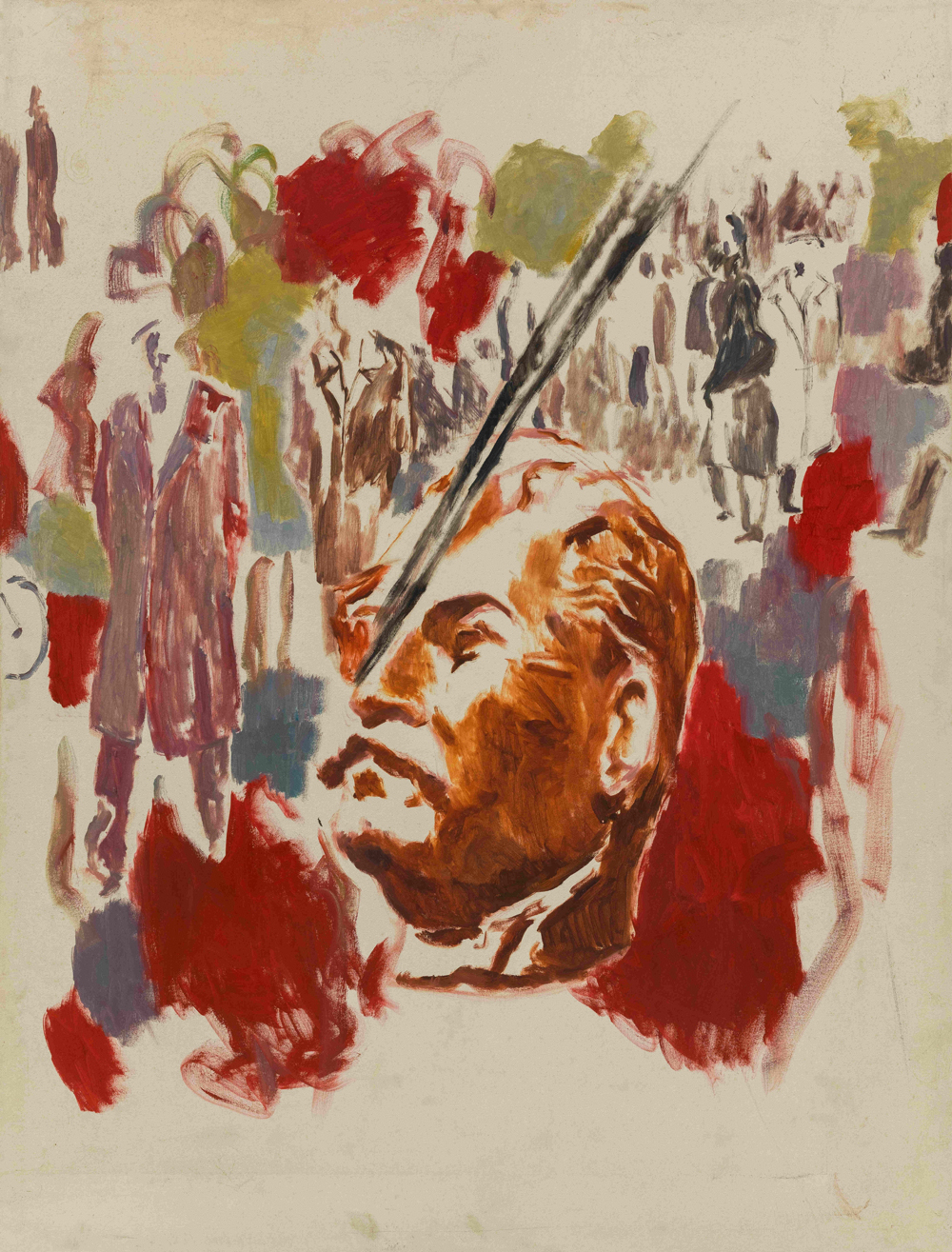 Portrait of Stalin, 2001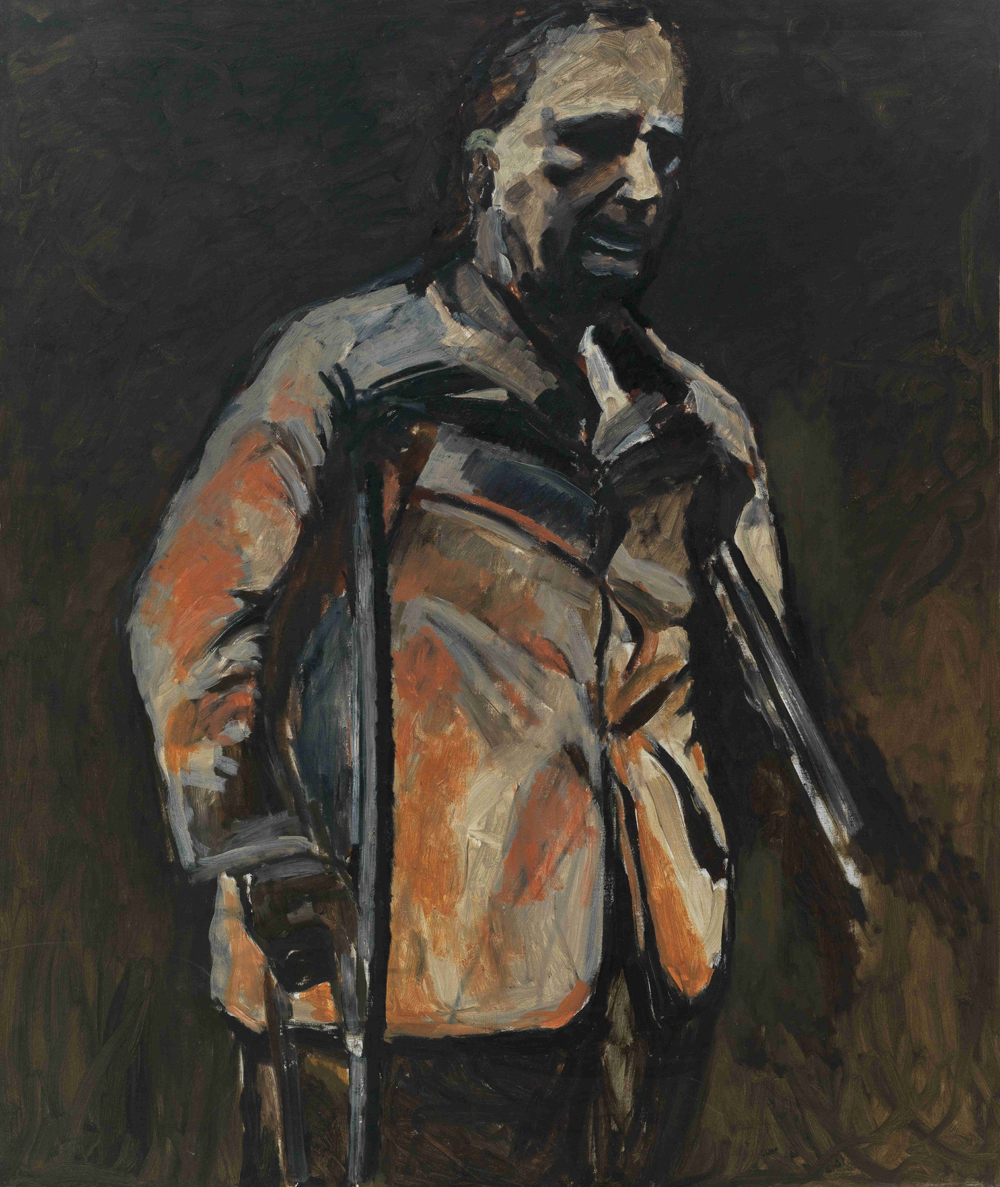 Roosevelt, 2008
Since his participation in the 2002 Long March Project with The Harlem School of Socialist Realism Study, Zhao Gang has had a long-standing relationship with Long March Space. The first project, "Zhao Gang" solo exhibition will be presented at this year's West Bund Art and Design Fair. For which, Long March Space will select Zhao Gang's historical works, including the classics from the 1980s, and representative works over the last three decades, in presenting these works as a solo exhibition, the project aims to highlight and chronicle the main threads from his oeuvre, by which to demonstrate his unique and independent position in contemporary Chinese art.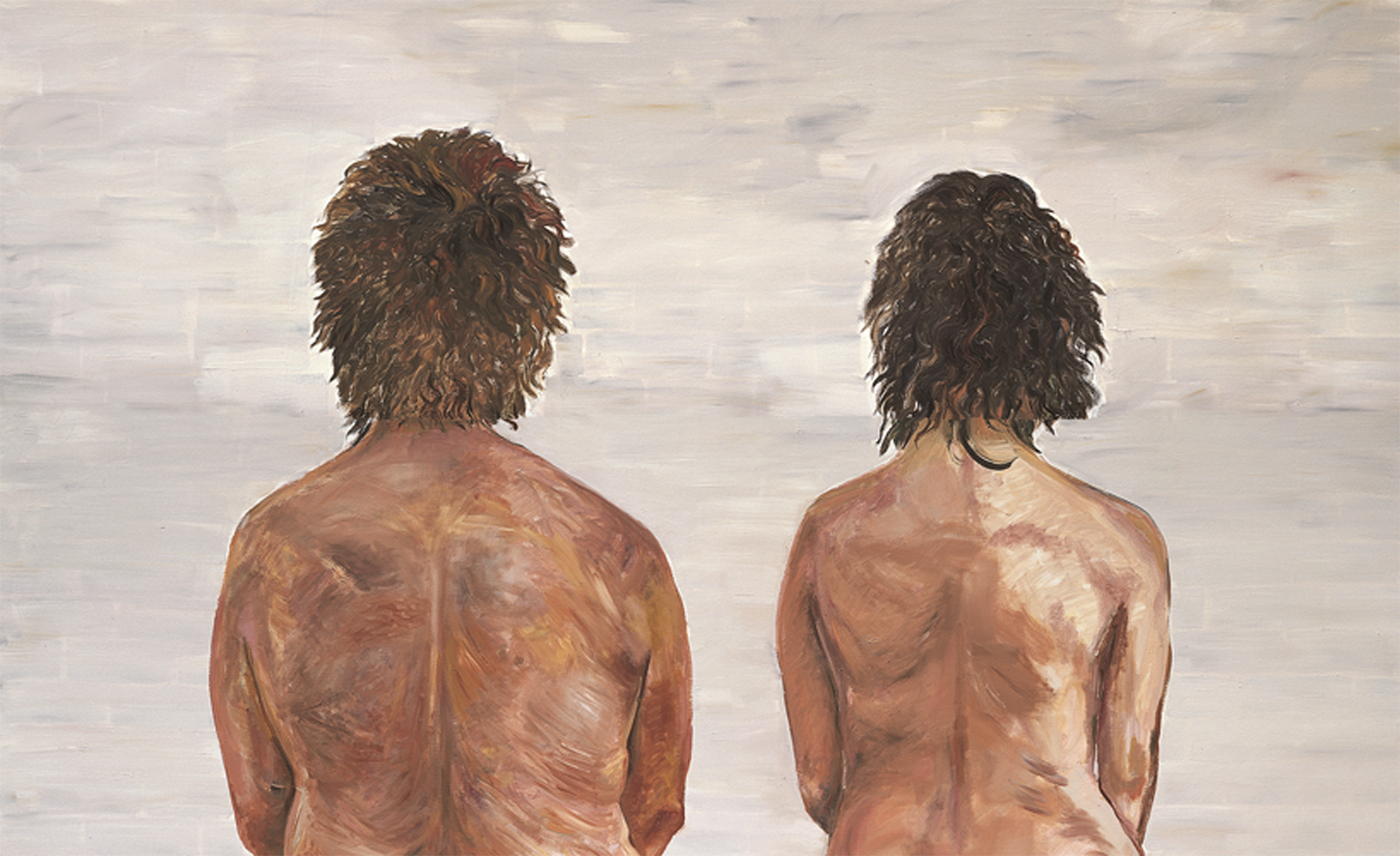 Diabetics(detail), 2011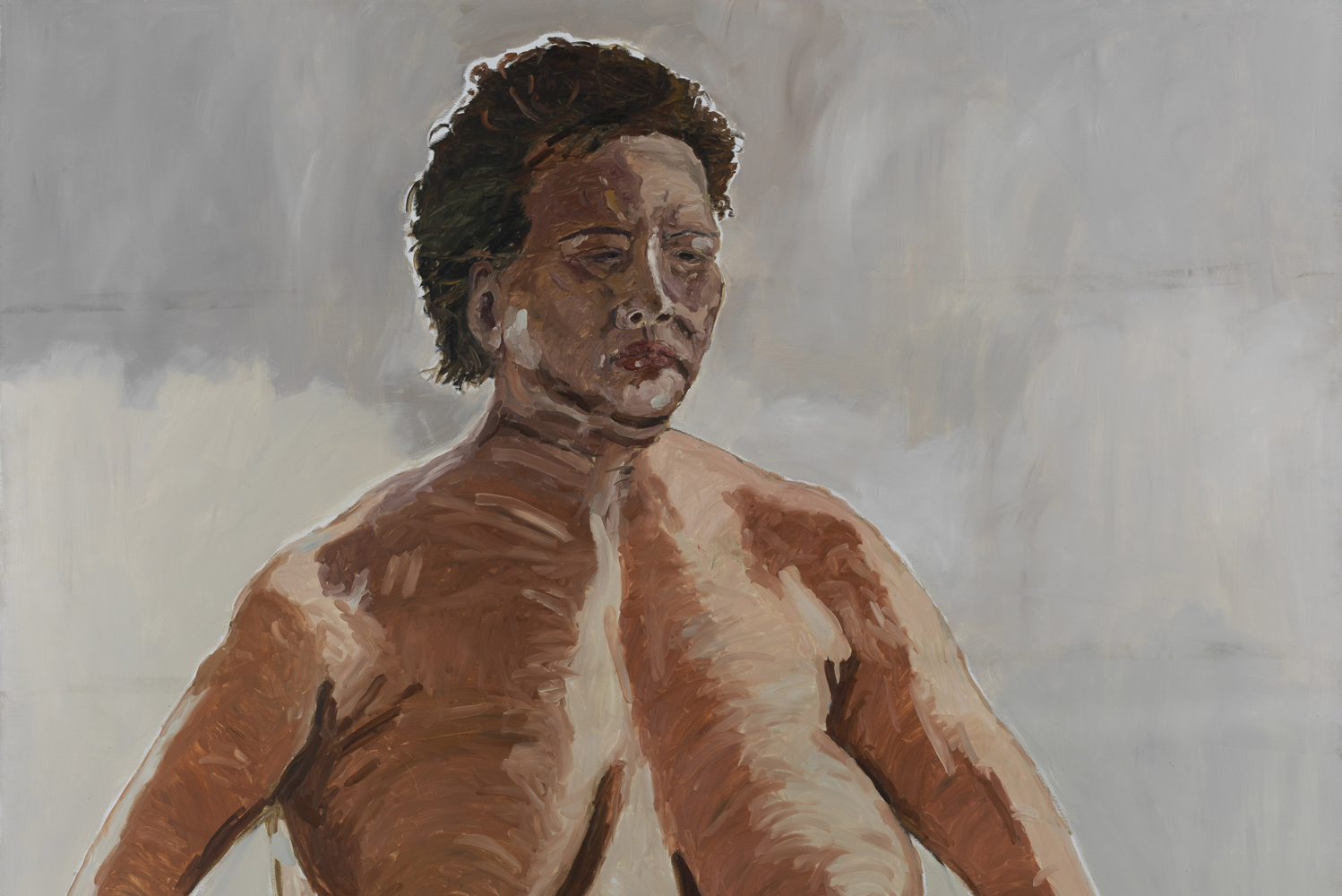 Diabetics(detail), 2011
Furthermore, Long March Space is honored to announced Zhao Gang's first solo exhibition at Long March Space in May 2018. The exhibition, titled "Enchanted Afternoon", would stage a challenging analogy and immersive narrative to be in dialogue with the exhibition space and its viewers.